Hervey Bay Golf Club Inc is a wonderful golf course that will delight everyone from the experienced golf professional to the casual player, with multiple teeing positions presenting the opportunity for players of all abilities to truly test their game.
The course is well bunkered and built on generally flat terrain with some gentle slopes. It is a 5,897 metre par 70 test for men, with two par 3's and one par 5 on the both front nine and back nines. Women play a no less enthralling par 72 layout measuring 5,217 metre, benefiting from extra shots on the 9th and 15th, two of the tougher par 4's on the card for the men.
Golfers and lovers of the great outdoors can look forward to a real treat. Our magnificent course features a variety of unusual bird life and an abundance of natural flora. Kangaroos can often be seen hopping across the fairways, especially in the early morning or late in the afternoon.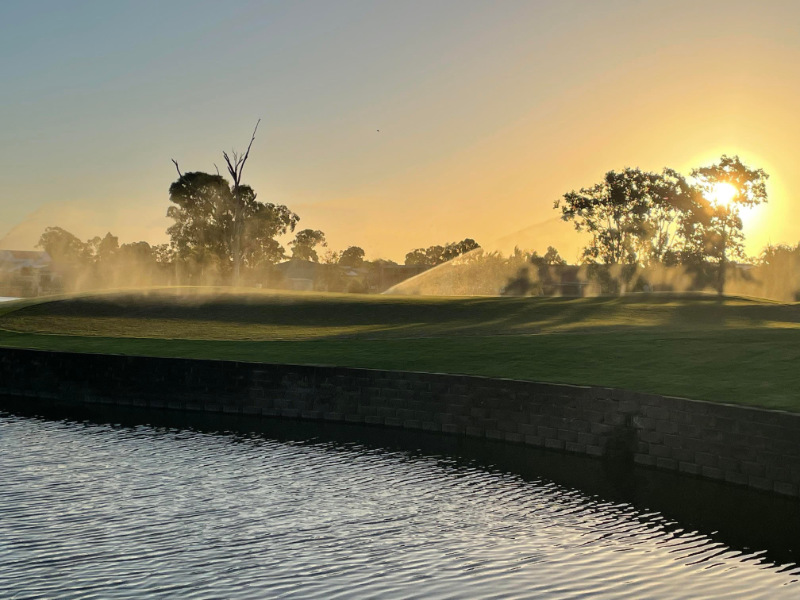 Thanks to the hard work of the Course Superintendent and his dedicated team, the playing surfaces are well maintained, with the fast, firm, true-running greens one the defining features.
The fairways and greens are always lush as we have an abundant supply of recycled water and are not dependent on natural rainfall.
Yes, the course invariably looks a picture. But don't drop your guard in these picturesque surroundings, because there is a thorough examination of your golf game coming up and one that is going to require your full attention.
To score well at Hervey Bay you need to bring your A-game. That's "A" for accuracy. So the best advice is to pick the longest club that you feel you can consistently hit straight on the day. That's particularly true on the front nine, which though shorter features some doglegs and fairways that are lined with mature gum trees.
The back nine is long, but slightly more forgiving and provides more of an opportunity for the aggressive golfer to open their shoulders off the tee.